Heard at the 2019 summit
One of the unique features of the Summit were the 38 'Table Conversations' facilitated by Sponsors, Subject Matter Experts and Ombudsmen on a variety of topics. These focused conversations at tables of eight were designed to provide opportunities to identify market barriers and solutions. Summit attendees choose their table based on the topic, with some participants receiving requests to join several discussions, resulting in productive table hopping! Some of the facilitators wrapped up their discussions with succinct 'twitter-sized' summaries:
| | |
| --- | --- |
| |  Resilience now is cheaper than regret later. |
| | We keep focusing on "installing solar" but we really need to remember that without energy storage, we are not seeing the big picture.  |
| | It is incumbent upon all of us to raise awareness of green jobs as the path to tomorrow's middle class and to ensure that becomes a reality. |
| | Community solar customer acquisition can be made easier through partnerships with local trusted community leaders, resources to make participating easier, and putting the customer experience at the forefront. |
| | Community-based site-specific solutions can help meet citywide needs |
| | VDER latest version better than previous, DRV changes well received and useful |
| | The terms "customer" and "utility" are becoming outdated - a better phrase might be "participants in the energy economy" |
| | How can we incent battery manufacturers to go thru 9540a so we can collect the data necessary for analysis by fire protection specialists? |
|   | More to come! |
32BJ Training Fund
770 Electric Corp
Abundant Efficiency
Abundant Efficiency
Active Solar Development
AEA
Aerotek
Alstyne Solar LLC
Alt.Technica
Amergy Solar
American Worldwide Energy
Aramark
Archdiocese of New York
Ashlawn Energy, LLC
autumn sky development
Baruch
Baruch College/CUNY
Basin Power Solutions
Berlin Senate Dept. of Economics & Energy
Best Energy Power  (BEP)
Binghamton University
Black & Veatch
Black & Veatch Management Consulting
BlocPower
Bloomberg
Blueprint Power
BluWave-ai
BONSAI ENERGY GROUP
BRAZEN GROUP
Bright Power
Bronx Community College
Brookhaven National Laboratory
Brooklyn College
Brooklyn public library
Brooklyn SolarWorks
Brooklyn, NY
Build Edison
Burnham Nationwide, Inc.
Burns & McDonnell
Cadenza Innovation, Inc
Cadmus
Cali Energy LLC
CCNY
CCNY EAS Dept.
CCNY Spitzer School of Architecture
Center For NYC Neighborhoods
Centrica Business Solutions
CENTURION SOLAR
Chempharma
Citizens Network for Sustainable Development
City College of New York
City of New York
City of New York - DCAS-Energy
City of White Plains
City Tech CUNY Continuing Studies Center
City University Construction Fund
City University of New York
ClassA Power
Clean Energy Venture Group
College of Staten Island --
Columbia University
Columbia University, SIPA
Columbia University/  BNL Emeritus
Community SolarWorks, LLC
Con Edison
Con Edison Clean Energy Businesses
Con Edison Solutions
Coney Realty Group
Cosentini Associates
Coulomb & Joule Risk Management LLC
Courtney Strong Inc.
Creative Business Planning
Crescent
Croton Energy Group Inc
Crown Heights Jewish Community Council, Inc.
CUNY @ Bronx Community College
CUNY Conserves
CUNY Department of Design Construction and Management
CUNY Environmental Health, Safety and Risk Management
DCAS
DCAS DEM, NYC
DCAS Div of Energy Mgt
DDC
De Simone Consulting Engineers
Dept of Buildings, City of New York
Dimension Energy
DNV GL
EarthKind Energy / Sustainable Westchester
EDF - RE
Edgewise Energy LLC
Electric Power Research Institute (EPRI)
Empire State Development
EmPower Solar
Enel X
Energy Storage Consulting, LLC
Energy Strategy Resources LLC
EnterSolar, LLC
ERG Energy Efficiency
Ernst Architect, PLLC
ERS
Farmingdale State College
FDNY
Fire Department of New York City
ForeFront Power
Fronius USA, LLC
G&S Solar
GAF Energy
GE Solar
Genesys Engineering
GI Energy, US
Gotham 360
Green Street Power Partners
GRID Alternatives
GSA
Halmar International
Hanwha Energy 174 Power Global
Hemlock Hills Solar Development
HESP SOLAR
Hightech Friends inc.
Hodgson Russ LLP
ICF
Imperial College London
IMTI
INCORPORATED VILLAGE OF ROCKVILLE CENTRE
Infinity Solar Systems
Inhabit Solar
Intelligreen Partners LLC
IPPsolar LLC
John Jay College of Criminal Justice
Joint Industry Board of the Electrical Industry
JTC, LLC
Kamtech solar solutions
Kinetic Communities Consulting
Kingsborough College, CUNY
Lehman College
Liberty Renewables
LIPA
Live Solar/ NYC Technical College
Local Office Landscape & Urban Design
Logical Buildings
M&N Solutions INC
Madison Energy Investments
M-CORE CREDIT CORPORATION
MECH. ENGR. CCNY AND NYU
Memorial Sloan Kettering Cancer Center
Metro NY Catholic Climate Movement
Metropolitan Transportation Authority
Monolith Solar
MTA - New York City Transit
NAEL LLC
National Grid -Power Engineering
NEC Energy Solutions
Neighbors Helping Neighbors, Inc.
New Age Solar
New Fortress Energy
New Vista Energy LLC

New York City Council
New York City Housing Authority
New York Department of Public Service
New York Power Authority
New York Presbyterian
New York Restoration Project
New York State Department of Corrections and Community Supervision
New York State Department of Public Service
New York University Tandon School of Engineering
NextEra Energy Resources
NGO Sustainability
NRDC
NY Building Science Corp
NY Green Bank
NY Ventures
NYC 2030 District
NYC DCAS
NYC DEP
NYC Department of Buildings
NYC Department of Educatiion
NYC Department of Education
NYC Department of Parks and Recreation
NYC Dept of Buildings
NYC Dept. of Health
NYC Dept. of Housing Preservation and Development
NYC Emergency Management
NYC Environmental Justice Alliance
NYC H+H
NYC Mayor's Office of Resiliency
NYC Mayor's Office of Sustainability
NYC Police Department
NYCACRE/Urban Future Lab/NYU Tandon
NYCEDC
NYCEEC
NYCHA
NYPA
NYPD
NYS Dept of Public Service
NYS Office of Children & Family Services
NYS Office of General Services
NYS OGS
NYSEIA
NYSERDA
NYU
OBG, Part of Ramboll
OurGeneration
OYA Solar
PANY&NJ
Pataki-Cahill Group
Peak Power, Inc.
Peterson Associates
Pfister Energy
PGRGroup
Port Authority of NY & NJ
Positive Energy
PowerMarket
Powin Energy
Pratt Institute
PROMSUN
PSE&G
PV Pros, Inc.
Quadlogic Controls
Queens College CUNY
Queensborough Community College
R3 Energy Management Audit & Review LLC
RDS Industries
Real Estate Board of New York
ReneSola Power Holdings, LLC
Reneu Energy
RenewableEnergyCoalition.org
RIVERTOWN ENERGY LLC
RSP Systems
S&R Solar Design Corp.
Silver Lining Solar
SimpliPhi Power Inc.
SineWatts, Inc.
Sol Purpose
SOLANTA
SOLAR FRIENDS INC
Solar Liberty
Solar One
Solar Plumbing Design, Inc.
Solgaleo
SOLOGISTICS
Soltage
Southampton Sustainability Committee
Ssai/epa
St. John's University
State of Berlin, Germany
Sterling Planet
Steven Winter Associates Inc
Stewart House Co-op
Suffolk County, NY
Summit Ridge Energy
Sunrise Solar Solutions, LLC
Sunrun
Sunstruck Consulting
SUNY ESF
Sustainable CUNY
Sustainable Energy
Sustainable Westchester
Sweeney Law Firm PLLC
Tabuchi Electric America
Talva Energyg
Technical Services Unit
The Calhoun School
The City of New York
The City University of New York
The Graduate Center
The Moinian Group
The New School / Solar One
The Sallan Foundation
Thompson Partners
Thrive Solar
Town of Hempstead
Town Of Huntington
Trina Solar Energy Co, Ltd.
TyllSolar
U.S. Environmental Protection Agency
UGE
UL LLC
UniEnergy Technologies
University of Michigan
Urban Electric Power, Inc.
Urbecon/NYC 2030 District
UrbnDER
US Department of Energy
US EPA
US EPA Region 2
UtiliSave
Vanguard Energy Partners, LLC
Vector Cuatro
Venture Investment Assoicates
Venture Solar
Vermont Law School, Instittue for Energy and the Environment
VEROMA LLC
Village Of Rockville Centre Electric
Vivint Solar
Vrinda
WBAI-FM
WE ACT for Environmental Justice
WeSolar CSP Inc
Westchester County Board of Legislators
Wildcat Solar, LLC
XO Genesis Energy Inc.
YSG Solar
Zerline L. Goodman, Attorney at Law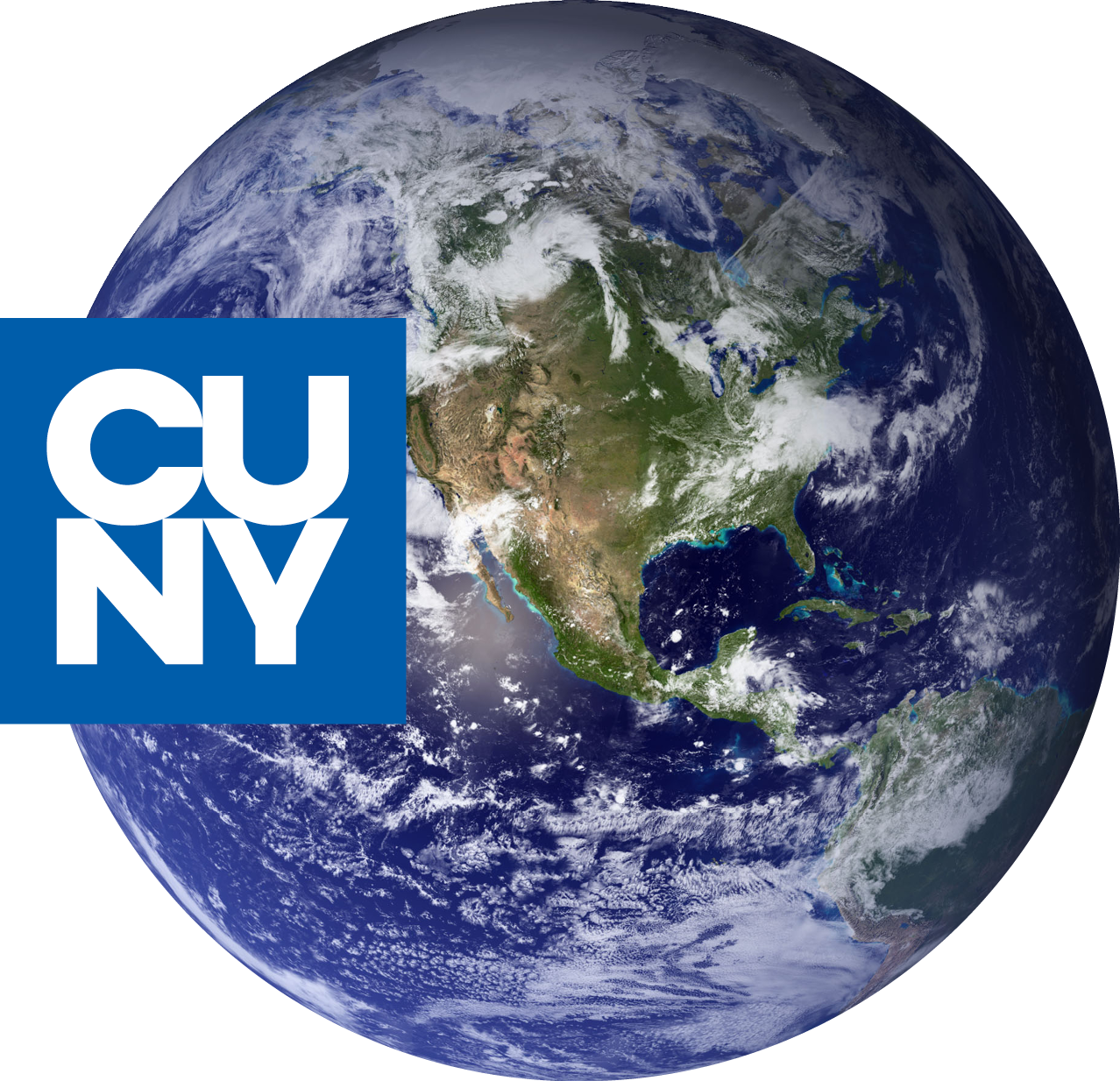 CUNY's Smart DG Hub has collaborated with stakeholders and our IT team to create multiple

Storage Resources and Case Studies

that can be found on the NY Solar Map. Solar permitting and interconnection resources as well as information on financing options, zoning and more can be found on the

Solar Reports

page on the on the NY Solar Map.
---
Smart Solar+Storage Sponsors

Enhancing resiliency, reducing energy costs, and increasing tenant comfort with energy storage at a
multifamily affordable housing development in Brooklyn. Read the Marcus Garvey Case Study

---
Gigawatt Sponsor

See UL's safety message on how UL 9540A will help prevent ESS incidents in NY and beyond.
UL will soon be releasing a safety video on it's UL 9540A Test Method website.
---
Renewable Energy Sponsors
 

Aramark's collaboration with CUNY delivered positive outcomes
allowing the client to reap the awards of greater energy efficiency and enhancing a positive culture around facility operations and maintenance. 

 
---
Megawatt Sponsors
               

Take just one minute and 18 seconds and learn about NYPA's K-Solar project with the Hudson City Junior-Senior High School. Covering over 5 acres, this project is the largest solar array NYPA has ever initiated.

 

                 

Pathways to 100 helps cities and their partners to understand their unique energy landscape, identify strategies that are applicable to their utility and state policy context, and organize city staff and external networks to support energy supply transformation.

 

 

 

 

 

Based in Brooklyn and founded in 1998, Solar Energy Systems, is a leading integrator of commercial solar electric systems in the Northeastern United States. SES Projects

 

 

 
---
Kilowatt Sponsors
 

 

UEP installed a 112 kWh battery back up system at a office in Norwalk, CT. The computer consulting firm delivers IT support and network management for businesses and requires battery storage to assure resiliency during an outage.

 

                 

 

 

 

 

Bright Power was an integral part of Via Verde's design team, providing expert consultation. The Bronx building offsets part of their electricity bills with the 66 kW solar PV system.
Bright Power Project

 

 

 

Quadlogic (QLC) developed and installed a PV Energy Reporting System for two large arrays on two adjacent commercial properties on Staten Island.Quadlogic Project

 

 
 
 
 
 

 

 
 
 
 

 

The Brooklyn Solar Canopy by Brooklyn SolarWorks: elevating solar to the next level for flat roof homes. Watch the 61 second video on Solar Living

 

 
 
 
 
 
 
 

Solar Liberty invites you to learn about the new, state-of-the-art solar energy infrastructure at SUNY New Paltz. View the ribbon cutting by the Lt. Governor or read the Solar Liberty Case Study

 
 
 
 

GI Energy is working with Con Edison to demonstrate a novel front-of-the-meter (FTM) battery storage business model under the Reforming the Energy Vision (REV) process.
Read the GI Case Study

 

 

 

 

 


On this episode of the Solar Maverick podcast, YSG Solar founder & CEO David Magid discusses everything from residential solar to energy storage and emerging trends in the solar industry. Scroll to the bottom to listen.

 
 
 

 

 

 

 
 
 
 
 
Welcome

Tria Case, University Director of Sustainability and Energy Conservation, CUNY

 

Introduction

Judith Bergtraum, Sr Vice Chancellor for Facilities Planning, Construction and Management, CUNY

 

Morning Keynote

The Honorable Kathy Hochul, Lieutenant Governor, New York

 

 U.S. Department of Energy

Dr. Elaine Ulrich, Senior Advisor for Strategy, the Solar Energy Technology Office

 

 New York Power Authority

Sarah Salati, Executive Vice President and Chief Commercial Officer

 

Con Edison 

Matt Ketschke, Senior Vice President of Customer Energy Solutions

 

 NYC Mayor's Office of Sustainability

Susanne DesRoches, Deputy Director, Infrastructure + Energy 

 

Moderator 

Laurie Reilly, Communications, Sustainable CUNY 

 

New York Green Bank 

 Alfred Griffin, President

 

New York City Office of Emergency Management 

Heather Roiter, Executive Director, Hazard Mitigation and Recovery

 

NYCEEC 

Jay R Merves, Director, Business Development

 

Moderator 

 Wilson Rickerson, Principal, Converge Strategies

 
 

 

 

 

 

Sponsors, Subject Matter Experts and Ombudsmen will facilitate table discussion with Summit attendees to identify market barriers and solutions. Topics will include 9540a, storage permitting, fire safety, incentives and topics you suggest. Join a table!

Sponsors, Subject Matter Experts and Ombudsmen will facilitate table discussion with Summit attendees to identify market barriers and solutions. Topics will include permitting, community solar, solar in the Boroughs and topics you suggest. Join a table!

 
 
 
 
 

John Buckheit Deputy Assistant Chief,
Bureau of Fire Prevention, FDNY 

 

 

 

Underwriters Laboratory

James Trudeau, Global Business Development Manager

New York City Housing Authority

Ellen Zielinski, Director of Sustainability Programs

 

New York Power Authority 

Steven Wilkie, Senior Researcher

Real Estate Board of New York

Zachary Steinberg, VP of Policy

 

PGR Group LLC

Paul Rogers. Principal

New York State Energy Research and Development Authority

Max Joel, Program Manager

 

Moderator

Victoria Carey, Consultant II, DNV-GL

Environmental Justice Alliance 

Annel Hernandez, Associate Director

 
 
 

Moderator

Ronald Reisman, Program Manager, NYC Solar Partnership, CUNY
IMPLEMENTING GREEN VISIONS
June 13th, 2019
John Jay College
City University of New York
The annual  2019 NY Solar+Storage Summit was held on June 13, 2019. At the Summit Sustainable CUNY convened decision makers and stakeholders across New York's diverse communities to outline strategies for reaching renewable energy and storage goals that supports equity, access, and resiliency for all consumers as we transition to a new green economy.
Balancing the Change
Energy is a commodity that impacts every single one of us. From wood in the1700's to coal in the 1800's to oil, natural gas, nuclear and finally renewables in the present day, the nation's infrastructure adapted. Those ahead of the curve, the visionaries and savvy investors, determined where the economic advantages would lie.  It's been a long time coming, but change is here. This time, not only fueled by discovery, but by dwindling resources and the undeniable negative carbon impacts to the environment – which is now treated and traded like a commodity. Now is the time to ensure the new green economy is fair and sustainable.