Media Release 
Summit Works to Unlock Pathway to Storage in New York
CUNY Summit Provides Collaborative Platform, Tools for Solar/Storage
NEW YORK, NY- The City University of New York (CUNY) convened the annual NY Solar+Storage Summit today with a goal of further broadening access to solar for all New Yorkers and unlocking the storage market in New York State (NYS) through Sustainable CUNY's collaborative platform. Stakeholders and jurisdictions representing half the population of NYS worked with Sustainable CUNY to open the solar market and are now poised to use the same collaborative platform to unlock the storage market. 
In the twelve years since the first NY Solar Summit, the energy landscape has undergone tremendous changes. Sustainable CUNY brought early stakeholders together to identify barriers and implement solutions that helped lead to an astronomical growth in both solar and jobs in New York. When a hurricane thundered ashore and left the world's financial district in the dark, Sustainable CUNY formed the Smart Distributed Generation Hub to work with stakeholders to chart a pathway for storage. Recently released tools include a guide developed in collaboration with the Fire Department of New York and the NYC Department of Buildings among others, for installing Lithium-Ion batteries in NYC, as well as an interactive mapping tool that evaluates the solar and storage potential of critical facilities in NYC. Both projects are supported by the U.S. Department of Energy and the New York State Energy Research and Development Authority.
#EmpoweringDG
NY Solar+Storage 2018, a working summit designed specifically for industry leaders to work together with decision makers, is an ongoing effort to identify barriers and develop solutions that will keep the solar and storage sectors on an upward trajectory. Throughout the afternoon leading solar and storage developers sat with utility leaders, policy advisors and agency administrators, with a goal of creating informed decisions by all stakeholders in this growing energy sector. Summit Agenda
Dr. Elaine Ulrich Senior Advisor for Strategy at the Solar Energy Technology Office for the U.S. Department of Energy addressed the collaborators in an afternoon keynote, focusing on 'Sustaining Innovation: From Solar to Storage and Beyond'. 
"Sustainable CUNY is proud to have once again brought together the people who can make a difference. This is what we do, and what we have done for over a dozen years as a public university that serves as an objective and trusted third party," said Tria Case, the University Director of Sustainability and Energy Conservation for the City University of New York. "Together we identify the barriers to solar and solar+storage mainstream adoption, offer informed data, present ideas, and implement solutions." 
Alicia Barton, President and CEO, NYSERDA, said, "The NY Solar+Storage summit continues to play a critical role in helping New York identify clean energy barriers and develop solutions for marching toward achieving Governor Cuomo's nation-leading clean energy goals which includes securing 1,500 megawatts of energy storage by 2025. Sustaining and expanding a cleaner, more resilient statewide electric grid requires us to identify additional opportunities for integrating solar and storage, and this summit brings together industry leaders and stakeholders committed to fostering innovative clean energy technologies that will ensure our success." 
"Promoting the growth of clean renewable energy is key to helping New York State reach its aggressive clean energy goals," said Gil C. Quiniones, NYPA's president and CEO. "As the state's largest supplier of renewable electricity, NYPA is also proud to lead on adding more renewables into the state's energy mix. In fact, NYPA has already completed several innovative solar and storage projects. We welcome the opportunity to strategize with other industry leaders to further improve the efficiency and reliability of the power grid and reduce greenhouse gas emissions." 
"Solar presents tremendous opportunity to cut costs, create jobs, and reduce emissions – but that isn't meaningful if it's only accessible to a tiny handful of people," said Mark Chambers, Director of the Mayor's Office of Sustainability. "This summit helps New York City expand the solar market for all New Yorkers." 
"Greater accessibility to solar and energy storage systems is vital to realizing our goal of reducing NYC carbon emissions 80 percent by 2050, and creating a more sustainable future for our city. Today's summit is bringing together stakeholders to advance the conversation, and we are proud to be a part of this important dialogue," said Buildings Commissioner Rick D. Chandler, P.E.  
"As the market for new energy and battery technologies continues to expand, the Department is working to develop guidelines through inter-agency discussions, including the exchanges that take place at today's summit," said Assistant Chief of Fire Prevention Thomas McKavanagh. "We look forward to continuing the conversation regarding these guidelines to ensure the responsible development of innovative energy sources to keep New Yorkers and Firefighters safe." 
"We've helped almost 15,000 customers install solar installations in New York City and many more are underway," said Matthew Ketschke, Con Edison's senior vice president of Customer Energy Solutions. "Our region is making great strides helping to achieve the state's and city's energy efficiency and renewable goals." 
"PSEG Long Island is pleased to support the NY Solar+Storage 2018 summit. Long Island is a leader in the number of solar installations in New York State," said Daniel Eichhorn, president and COO, PSEG Long Island. "We work closely with the solar industry to safely interconnect solar systems to the electric grid. This year, two battery storage projects will begin operations on the South Fork of Long Island to address peak load requirements and integrate renewable resources into the system. They will be the first utility scale battery storage projects in New York State." 
"National Grid is looking to generate and launch innovative ideas and technologies to advance the agenda for a sustainable energy future. We look to align critical public policies endorsed by our state regulatory bodies, including ambitious goals for renewable energy generation, including solar and storage," said Fouad Dagher, Director Customer Solutions at National Grid. "These programs and pilots will empower customers and accelerate the pace of development within a rapidly changing energy landscape" 
Prime sponsors of the 12th annual NY Solar Summit include the New York State Energy Research and Development Authority (NYSERDA) and Con Edison.
NYC Solar Partnership
Sustainable CUNY formed the NYC Solar Partnership in 2006, working collaboratively with the New York City Mayor's Office of Sustainability, and the New York City Economic Development Corporation in developing and implementing comprehensive plans for large-scale solar integration and the associated economic development in New York City. Programs led by CUNY's Solar Ombudsmen include Solarize NYC and Shared Solar NYC. Reach out to a solar ombudsman for information or support on permitting and interconnection. See nysolarmap.org under the NYC solar tab or email nysolar@cuny.edu. 
##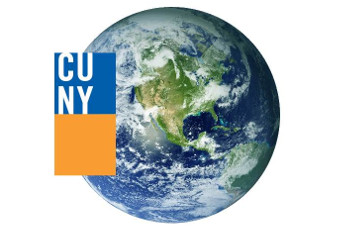 ---
Smart Solar Sponsor 
---
 Renewable Energy Sponsor
---
 Megawatt Sponsor
---
Kilowatt Sponsors
9:00     Welcome 
Tria Case, University Director of Sustainability and Energy Conservation, CUNY
 9:15     Planning & Permitting DG:
            A Conversation with Municipal Decision Makers
Moderator: Laurie Reilly, Communications, Sustainable CUNY
Alan Price, Director, Office of Technical Certification and Resarch
NYC Department of Buildings
Edward Ferrier, Chief
Fire Department of New York
Howard Slatkin, Deputy Executive Director Strategic Planning
NYC Department of City-Wide Planning   
10:00     Getting it Done: A Conversation with Program Implementers
Moderator: Laurie Reilly, Communications, Sustainable CUNY
Jason Doling, Program Manager, Energy Storage,
NYSERDA
Jason Moore, Director, Investment & Portfolio Management 
New York Green Bank            
Mark Chambers, Director
Mayor's Office of Sustainability
Sangeeta Ranade, VP Clean Energy Business & Market Development
New York Power Authority
11:00     Deploying DG on Our Grids: A Conversation with Utility Leaders
Moderator: Laurie Reilly, Communications, Sustainable CUNY
Matt Ketschke, Senior VP, Customer Energy Solutions
Con Edison
Fouad Dagher, Director of Solutions Development
National Grid  
Dan Eichhorn, President 
PSEG  
12:00     Setting the Stage
Visioning Change
Ron Spalter, Deputy COO
City University of New York
12:15     Lunch & Conversation
Faculty Dining Room
Distributed Conversation: Challenge Selections
Summit Attendees  

 1:30     Distributed Conversation: Solutions Discussion           
Summit Attendees & Facilitators
 2:30     Supporting Implementation                  
Sustaining Innovation: From Solar to Storage and Beyond
Dr. Elaine Ulrich Senior Advisor for Strategy the Solar Energy Technology Office
U.S. Department of Energy
 2:45     Summit Polling: Solution Voting
Summit Attendees
 3:15      Your Solution Suggestions: Identifying Opportunities Together
Tria Case, University Director of Sustainability, Energy Conservation,
City University of New York
Jason Doling, Program Manager, Energy Storage,
NYSERDA
David Sandbank, Director, NY-Sun
NYSERDA
Ellen Zielinski, Deputy Assistant Commissioner
Department of Citywide Administrative Services
 4:30   Networking on the Green Roof