NYSolar Smart

NYSolar Smart is a comprehensive strategic plan implemented by Sustainable CUNY designed to reduce the soft costs of going solar in New York. NYSolar Smart, is supported by the U.S. DOE's SunShot Initiative, the NY-Sun Initiative and the NYC One City Built to Last program and works in partnership with NYPA, NYSERDA,  municipalities around the state, and more than 70 organizations representing utility companies, installers, government agencies and industry leaders.  NYSolar Smart Partners
Progress Report
Sustainable CUNY submitted a report to the U.S. Department of Energy in December of 2016 on the progress of solar in New York City and New York State that was supported by the SunShot Initiative. Read the Report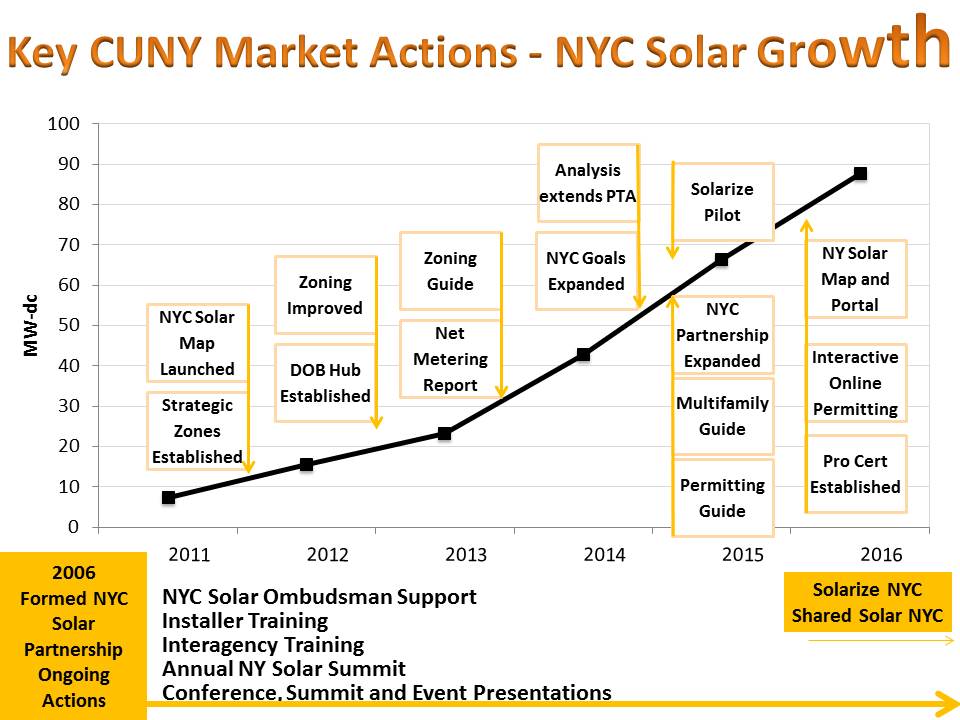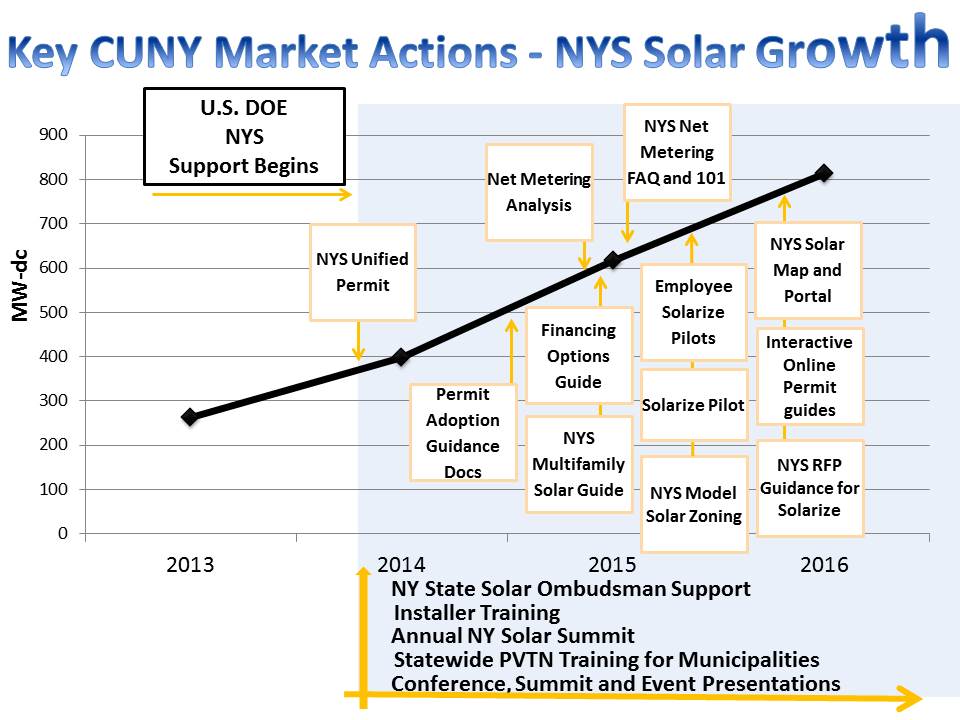 Project-Based Change Management
Sustainable CUNY developed a 'Project-Based Change Management' platform to enable participants in any given project or initiative to take ownership of the outcomes by establishing for themselves the processes and the changes needed. In this manner, stakeholders across campuses, departments, agencies, utilities or industry can find common ground, agree on implementation plans, and become agents of change themselves.
Focus Areas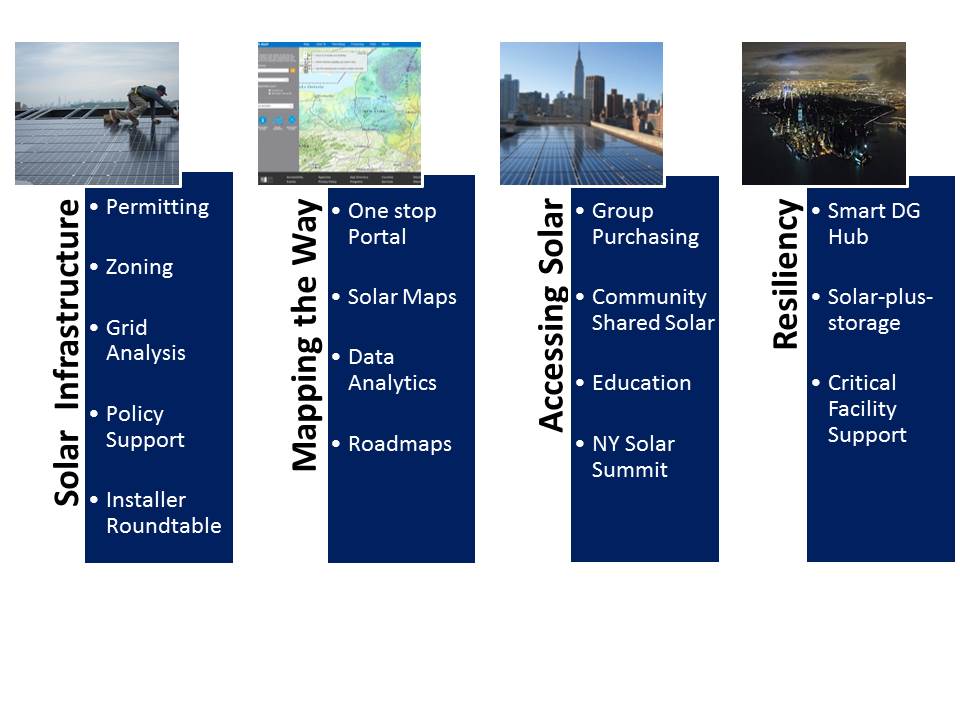 The Soft Costs of Solar
The overall goal of multiple Federal, State and City initiatives is for the cost of 'going solar' to achieve grid parity without incentives, as the incentives will eventually sunset. Data shows that the 'soft costs', also known as 'Balance of System Costs', add up to as much as 64% of the cost of installing solar. Soft costs generally include:
Permitting
Interconnection
Zoning
Financing Options
Customer Education and Acquisition
Sustainable CUNY's NYSolar Smart program works with multiple partners across the state to help reduce these costs.
NYSolar Smart Working Groups
NYSolar Smart is supported by over 70 partners and 16 jurisdictions, utilizing strategic working groups formed under the U.S. Department of Energy SunShot Initiative and led by NY Solar Ombudsman in an effort to streamline the solar installation process in New York City and New York State. Join the Effort
New York City Working Groups
NYC Permitting and Interconnection
NYC Financing Options
Smart DG Hub Policy and Legal
Smart DG Hub Economics and Finance
Smart DG Hub Hardware Technologies
Smart DG Hub Software Technologies
 New York State Working Groups
NYS Net Metering and Interconnection Standards
NYS Permitting and Interconnection
NYS Financing Options
NYS Planning and Zoning